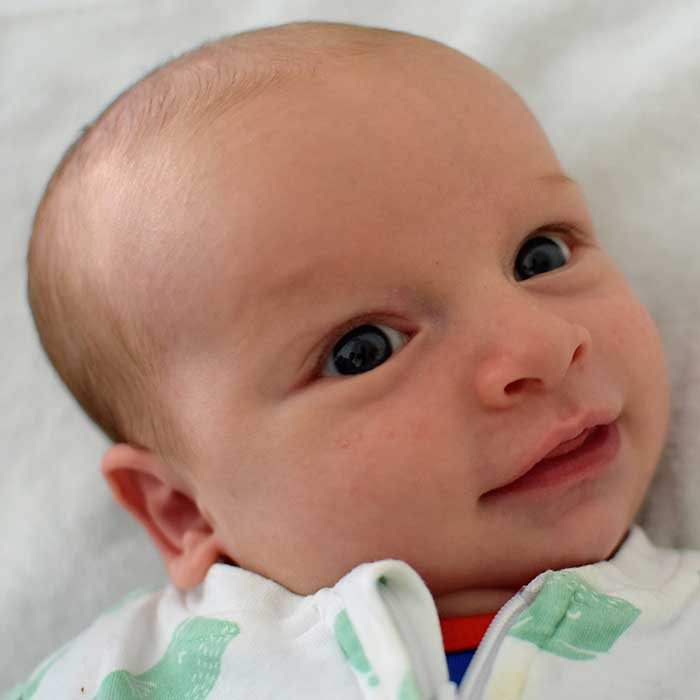 Visit the Music Lab with your baby!
We are now recruiting babies age 2 to 12 months for science research about the world's music. In the study, babies listen to songs while we measure their heart rate, pupil dilation, gaze, motion, and more!
We are conveniently located on Harvard's Cambridge campus, with free parking, and you can take home a Music Lab onesie or other cool prizes as a thank-you gift.
Please note that we are not currently running in-person studies due to the COVID-19 pandemic. You can still sign up to participate in future studies with your baby — we'll contact you when our in-person studies are back in operation.
learn more
If you are reading this, you are probably doing so on a device that plays music. You are probably able to hear and understand that music. You probably can also produce music of your own, even if you've never had music lessons. You probably engage with music on a regular basis, regardless of your cultural background, location in the world, or socioeconomic status. You have probably been this way your whole life.
In the Music Lab, we're figuring out why the human mind is designed in such a way that all of the above is true. We do basic cognitive science experiments with many different populations and with people who live all over the world, including in small-scale societies. We also work on large corpus studies of ethnographies and field recordings from the Natural History of Song project, which we host.
The Music Lab is based in the Department of Psychology at Harvard University. On this site, you can learn more about us and about our work, read our papers, and participate in experiments online!
people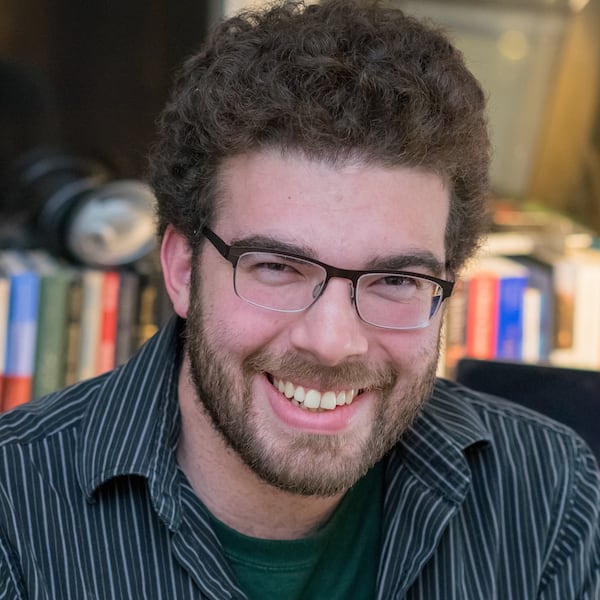 Samuel Mehr
Principal Investigator (
website
)
sam@wjh.harvard.edu
Sam is an Eastman-trained musician and Harvard-trained scientist interested in cognitive and developmental psychology, music production and music perception, evolutionary anthropology, and other things. He grew up in Cambridge, MA and Lexington, MA. You can follow him
@samuelmehr
.
Mila Bertolo
Lab Manager
Mila is a psychology graduate of Glasgow University, where she worked with social robot facial expressions. After a 15 year-long stint in Luxembourg, Scotland, and Spain, and having survived the British ABRSM classical piano exams, she's returned to her birth city of Boston to research what it is about human evolution and culture that has made us so responsive to organized sound. You can follow her at
@mila_bertolo
.
Courtney Hilton
Postdoctoral fellow
Courtney is a cognitive scientist interested in music, language, and how people learn. Originally trained as a classical guitarist at the Australian National University, he then got distracted, accidentally getting a PhD on the topic of rhythm in language processing at the University of Sydney. He is also readily distracted by other pursuits such as making music, playing chess, and reading philosophy. He grew up in the rural town of Gidgegannup in Western Australia. You can follow him
@courtneybhilton
.
Cody Moser
Visiting Graduate Student
Cody is a biological anthropology PhD student at Texas A&M University concentrating on questions in primate sensory ecology including broader work in bioacoustics, face perception, and animal deception. In his free time he enjoys traveling, writing, and the occasional pick-up game of chess.
Joyce Seok
Honors Thesis Student
Joyce is an undergraduate thesis student at Harvard University from Camarillo, CA concentrating in Psychology with a secondary in Economics. She is interested in studying the relationship between music and emotion, and the ways in which music can encourage or discourage certain human behaviors. At school, Joyce is one of the captains of the Harvard Cheerleading team and hosts a radio show at WHRB 95.3 fm, Harvard's student radio station. In her free time, she enjoys learning how to mix music, dancing, going to concerts, or watching competitive reality TV!
Rachel Yan
Honors Thesis Student
Rachel is a rising senior from Smith College, currently residing in Northampton, MA. As an avid piano player, who also studies psychology and data science, she is curious about the impact of music on children's social- cognitive development. She has been working on a project looking at how dialect change may affect children's literacy skills with Peter de Villiers at Smith, and hopes to broaden her scope of research in music. When she's not working, she enjoys finding good coffee and wondering around the neighborhood.
Liam Crowley
Undergraduate Researcher
Liam Crowley is an undergraduate student majoring in psychology and philosophy at Victoria University of Wellington. He is currently working on a project investigating children's ability to predict musical function from a song's form alone. Outside of lab work you'll find Liam tending bar at his part time job, and if he's lucky, hitting the slopes of Mt Ruapehu.
Harry Lee-Rubin
Undergraduate Researcher
Harry is an undergraduate at Harvard University from Brooklyn, New York planning to concentrate in psychology. Current interests include timbre perception, sensorimotor synchronization, and cross-modality in implicit cognition. In his free time, you might find him playing didgeridoo or scribbling in his diary.
Jing Liu
Undergraduate Researcher
Jing is an undergraduate studying psychology and statistics at Duke University. She is interested in the intersection of psychology and music, as well as how language might interact with music perception. In her free time, she enjoys playing her flute, messing around with the piano, sipping boba, and wandering around the old streets in her hometown Beijing.
Brooke Milosh
Undergraduate Researcher
Brooke is an undergraduate student from North Attleboro, Massachusetts studying cognitive science and music at Yale University. She is interested in studying how animals cognize music in order to better understand the human evolution of music. At school, Brooke sings in and acts as the assistant conductor for the Yale Glee Club, is a teaching artist with the Morse Chorale youth choir, and conducts research at Yale's Canine Cognition Center.
Ghazal Jessani
Research Assistant
Ghazal Jessani is a Master's student at Harvard University specializing in Human Development and Psychology. She recently completed her undergraduate studies from the University of Toronto where she did a double major in Genetics & Biotechnology and Psychology, and a double minor in Mental Health and English. When she is not at school, she can be found volunteering, performing spoken word or practicing yoga!
Judy Lee
Research Assistant
Ever since taking an African American ethnomusicology course that wholly recontextualized her background in Western art music, Judy has been trying to uncover how musical collaborations facilitate shared sense of belonging across cultures and between genres. She completed her master's in Cognitive and Social Psychology at the New School and has worked for the United Nations and a children's psychiatric treatment center. Her first memory is falling asleep to her mother singing a Korean lullaby about a fisherwoman. You can follow her at
@judyleeisme
.
Mijoo Shin
Research Assistant
Mijoo Shin is a graduate student in the department of Government specializing in political psychology. Some of her most transformative experiences as an adolescent were playing in a symphonic band and participating in peaceful street protests advocating for justice. She is interested in how music intervenes in politics and shapes people's political behaviors, such as participating in social movements. In her free time, she likes to watch documentaries, dabble in philosophy, and daydream about her next potential travel destinations.
collaborators, past and present
We also work with many others on the Natural History of Song project: learn more at themusiclab.org/nhs.
alumni
S. Atwood
Lab manager (2018-2019), currently a PhD student in Psychology at the Human Diversity Lab (Princeton University)
Constance Bainbridge
Research Assistant (2018-2020), currently a PhD student in Communication at UCLA, with Dr. Greg Bryant.
Jan Simson
Research Fellow & Developer (2019-2020), currently a Master's student in Psychology and Behavioural Data Science at the University of Amsterdam.
Julie Youngers
Summer intern (2018), currently working in the North Kansas City public schools.

Lidya Yurdum
Research Fellow (2019-2020), currently a Research Master's student in Psychology at the University of Amsterdam.
We've also been incredibly lucky to work with many fantastic research assistants, including Alma Bitran, Anna Bergson, Anya Keomurjian, Dara Lee, Dylan Xing, Emilė Radytė, Hannah Alton, Iris Bi, Kamila Czachorowski, Kelsie Lopez, Lin Ni, Mona Miao, Nathan Robinson, Nivi Ravi, Terry Lee, TJ Song, William Swett, and Yuefan Sun.
join
Applications for our Summer 2021 internship are now closed. Applications for Summer 2022 will open in Jan 2022 - watch this space (and Twitter and Facebook)!
We are also currently seeking a full time Research Assistant. For more information, and to apply, please visit https://forms.gle/7pcip1dAUyTj9arg9.
From time to time we hire short-term RAs, who work remotely. If you are interested in such a position, or would like to apply to work with us for academic credit or work-study, please contact us at musiclab@g.harvard.edu. In general, we do not recruit volunteers, with the exception of students who are sponsored by their home institution to do an internship with us.
If you are a member of an underrepresented group in research, and interested in joining us, we can help you get funded with an NIH Diversity Supplement (details). Please get in touch with Dr. Mehr at sam@wjh.harvard.edu if you are interested in applying.
Dr. Mehr is not currently accepting full-time graduate students, but if you are applying to graduate school and are interested in collaborating as a co-supervised graduate student (either at Harvard or at another university), please contact him at sam@wjh.harvard.edu.